Not a classic mercy seat hymn but different to the others and fully aware of both God's wrath and mercy. The mercy seat in the Temple (or atonement cover) pointed to God's throne in heaven.
402
The Glorious Mercy Seat
CM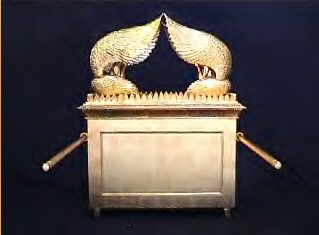 HIGH and exalted is thy throne,
Thou God of righteousness,
Thy vengeance there thou makest known,
And there thy richest grace.
2 Myriads redeemed from earth and hell,
Around thy throne appear,
And with incessant transports tell
The love that brought them there.
3 There angels and archangels bow,
With covered face and feet;
Thither may sinners also go,
For it is a mercy seat.
4 Then I'll approach with holy fear,
And humble confidence;
For he who spreads his terrors there,
Dispenses blessings thence.